Raw Material: rock gold
Grade: 4.70g/t
Capacity: 500 tpd
Country: Malaysia
Feeding size: ≤340mm
Process: Adopts crushing, grinding and carbon in leaching
500 tpd Gold Leaching Processing Plant in Malaysia was a symbol of China-Malaysia cooperation in the mining industry under the policy of "The Belt and Road". The raw ore consisted of pyrite, quartz, calcite and mica, with gold being the valuable mineral. It had a gold grade of 4.70g/t, silver grade of 4.63g/t, iron grade of 20.10% and a sulfur grade of 20.55%. Hengchang Mining Machinery provided flowchat design, main equipment and installation guide.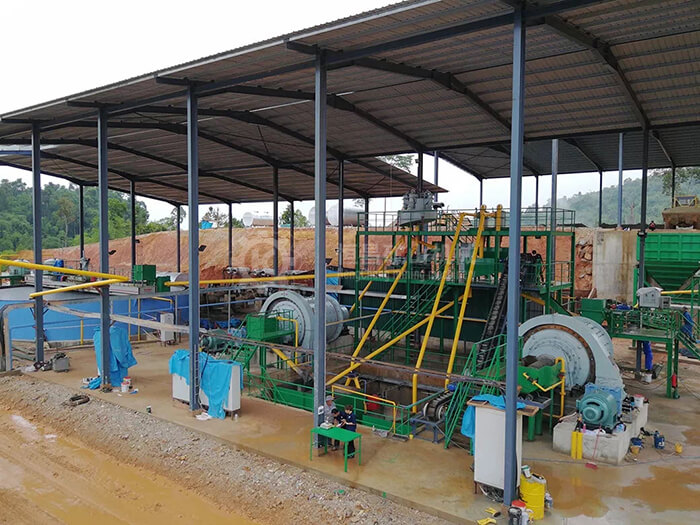 Main gold processing equipment:
Crushing and grinding system, leaching and adsorption system, tailings and wastewater treatment, desorption electrolysis and smelting system.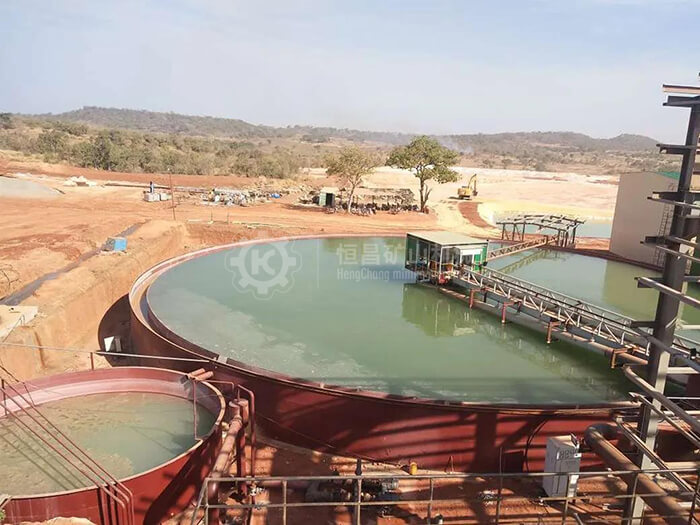 At this plant, by adding activated carbon to the slurry and simultaneously leaching and adsorbing gold, it include leaching pulp preparation, cyanide leaching, activated carbon adsorption, the electric shock to get gold mud, to take off the gold charcoal recirculation, leaching slurry processing etc. other operation stage. Gold CIL leaching process is an efficient method for extracting and recovering gold from rock gold and gold tailings.