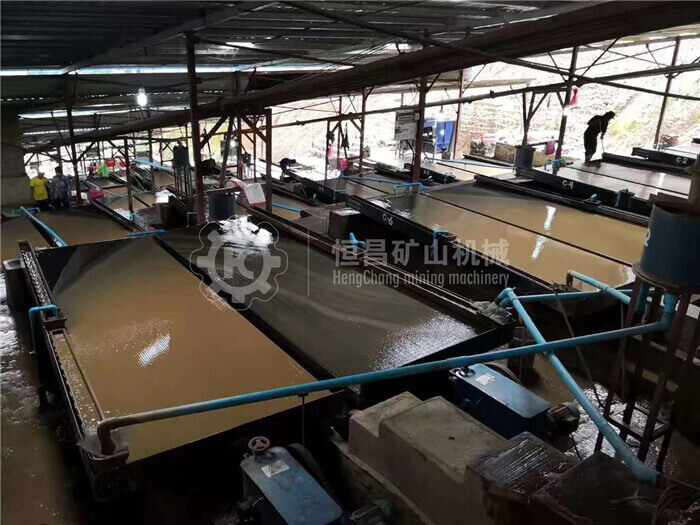 Raw Material: rock tungsten ore
Grade: 5%-7%
Capacity: 50T/H
Country: Thailand
Feeding size: ≤210mm
Process: Adopts crushing, grinding and gravity separation
50 tph tungsten ore processing plant in Thailand was a project contracted by Hengchang Mining Machinery. The raw material with a WO3 grade of about 5%-7% and the size is less than 210mm, and the best grade is 7%, average grade is 5%. We provided main equipment and installation guide.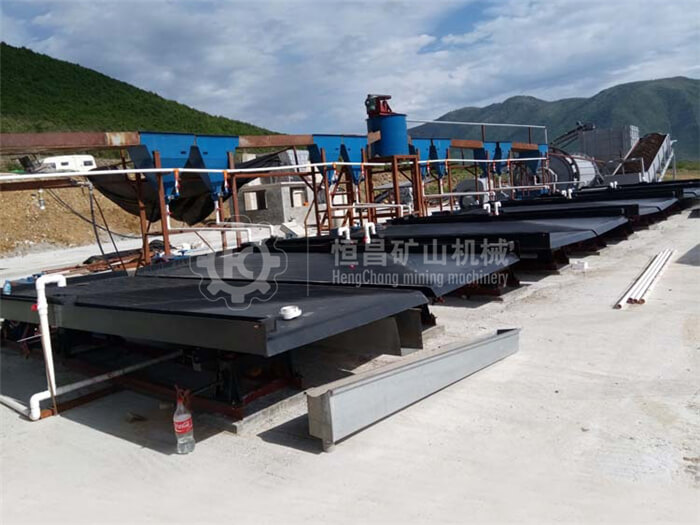 Main tungsten processing equipment:
Jaw crusher, vibrating screen, rod mill, spiral classifier, agitating tank, shaking table.
Rock crusher, circular vibrating screen, grinding mill, screw classifier, mixing tank, shaker table.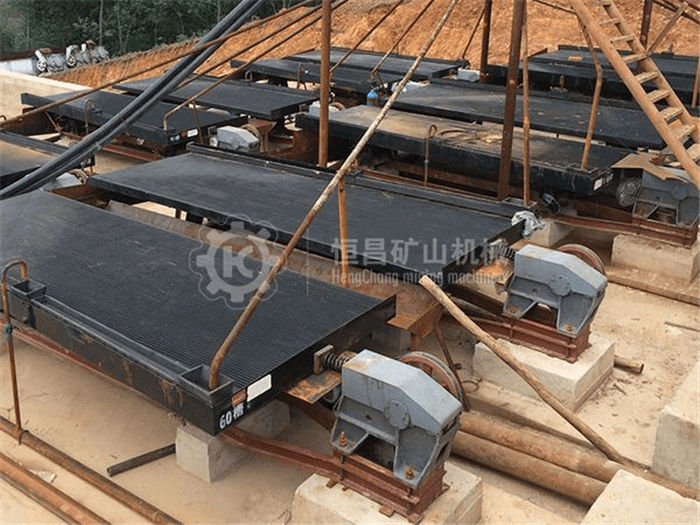 At this plant, the materials were crushed by jaw crusher, less than 25mm materials go to rod mill for grinding, and then it will be classified by spiral classifier, where qualified materials (0-1mm) entered the gravity separation stage and coarse materials returned to the rod mill for regrinding, fine slime separated and concentrated by the shaking table.